Meet our wardrobe team, many have been with the show for lots of years. They spend many hours sewing, searching for costumes and making everyone look fabulous for show week. Even on show week, the sewing continues making alterations and repairing as the week goes on. The show couldn't manage without them.
The wardrobe team have to work extremely hard to get costumes ready for all the cast and every scene, before our first dress rehearsal. I'm sure there are a few late nights along the way and everyone appreciates what they do.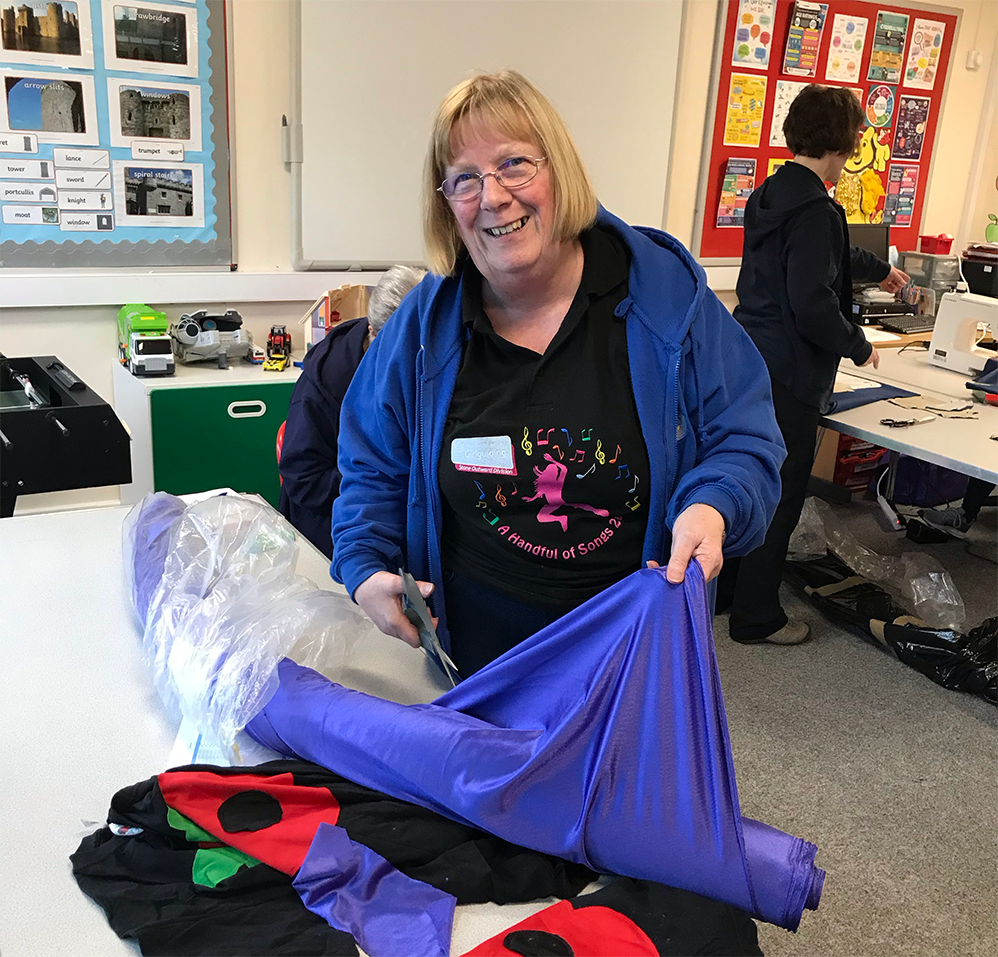 Deb is the wardrobe mistress. She is tasked in getting all her team to work together and making sure that all costumes are ready on time. Deb has many years of experience with the show and keeps everyone looking great.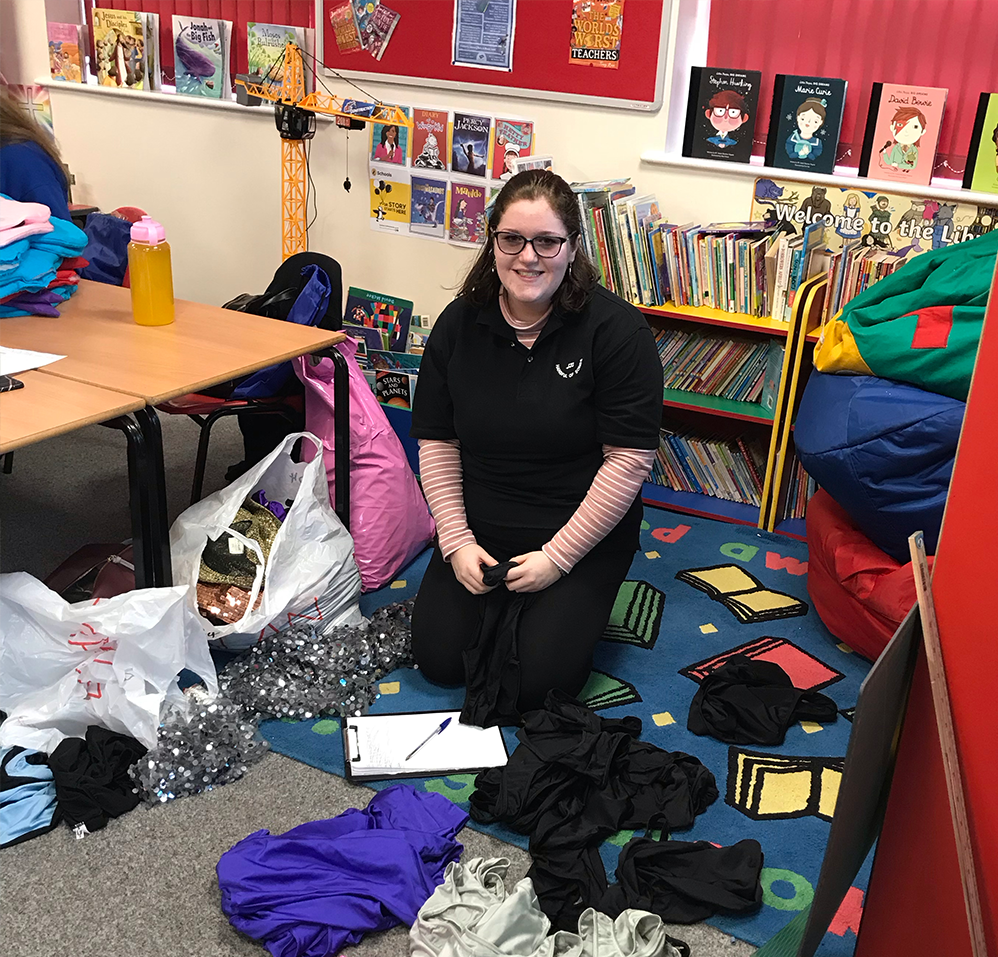 Catherine was a former cast member and is now doing her first show as a member of the wardrobe team, she said:
"I've always enjoyed doing A Handful of Songs since I was a brownie so when it came to my last show in 2018 I didn't want to leave. I spoke to different members of different teams to see what the roles were all about. I decided to go on to the wardrobe team as I realised I didn't have to actually know how to sew as there are scenes which involve fitting stock items like leotards and show costume. I also help with the admin side of wardrobe which involves keeping track of which girls are in each scene, the measurements of the girls to make sure the costumes fit them and ordering of material or accessories to go with the costumes. I enjoy seeing the girls reactions to the different costumes we put them in as they are curious about what outfits have been chosen for the different scenes. I'm glad I can still be apart of the show even though I'm too old to be in the actual show as I can see the girls grow and enjoy themselves just as much as I did when I was younger"
There are also lots of other team members who the show could not manage without. It's looking like it is going to be a fabulous show, make sure you get your tickets booked, you can book them at tickets.com, and you'll see how hard they've worked.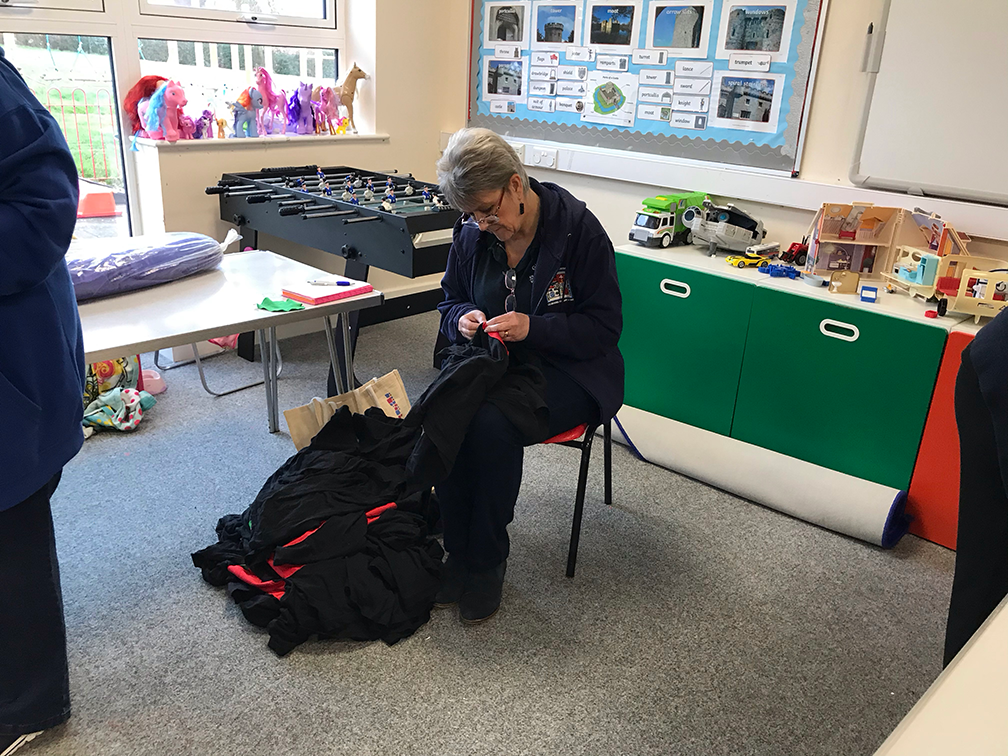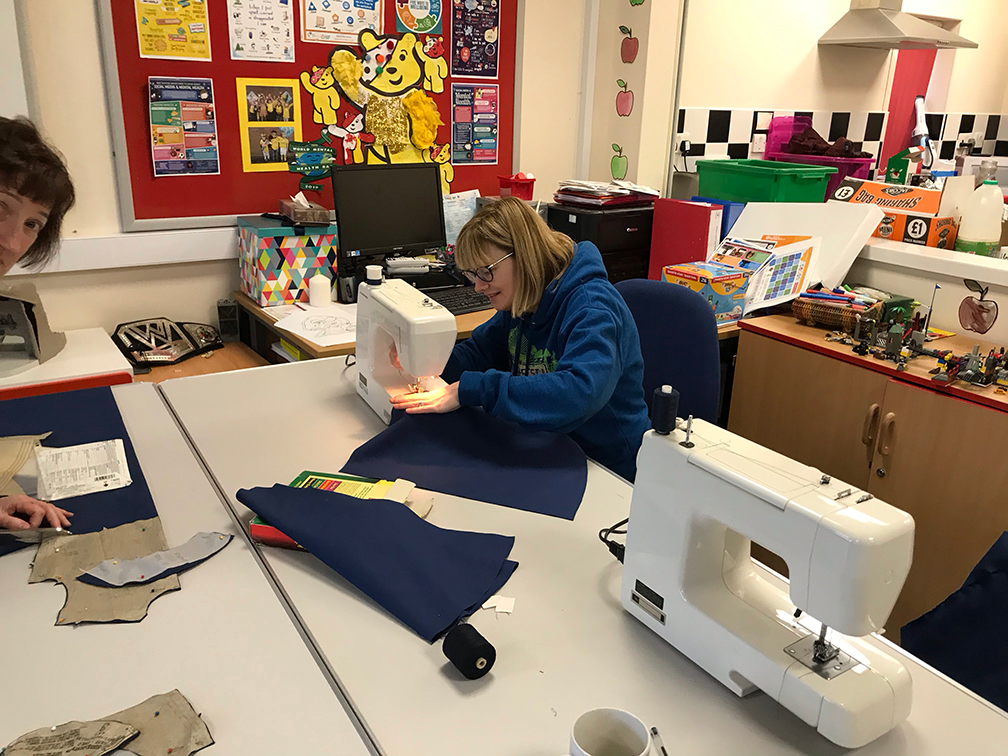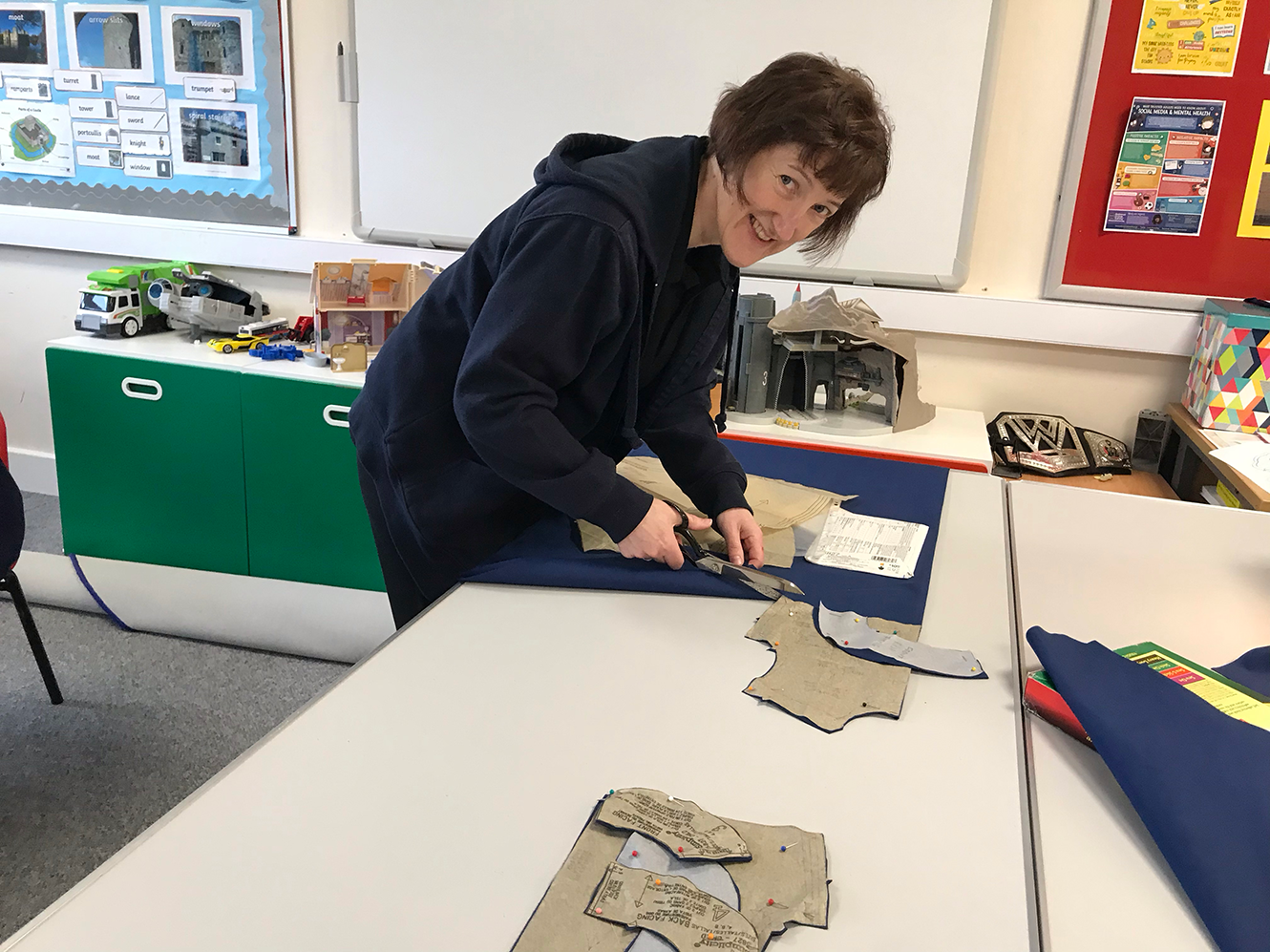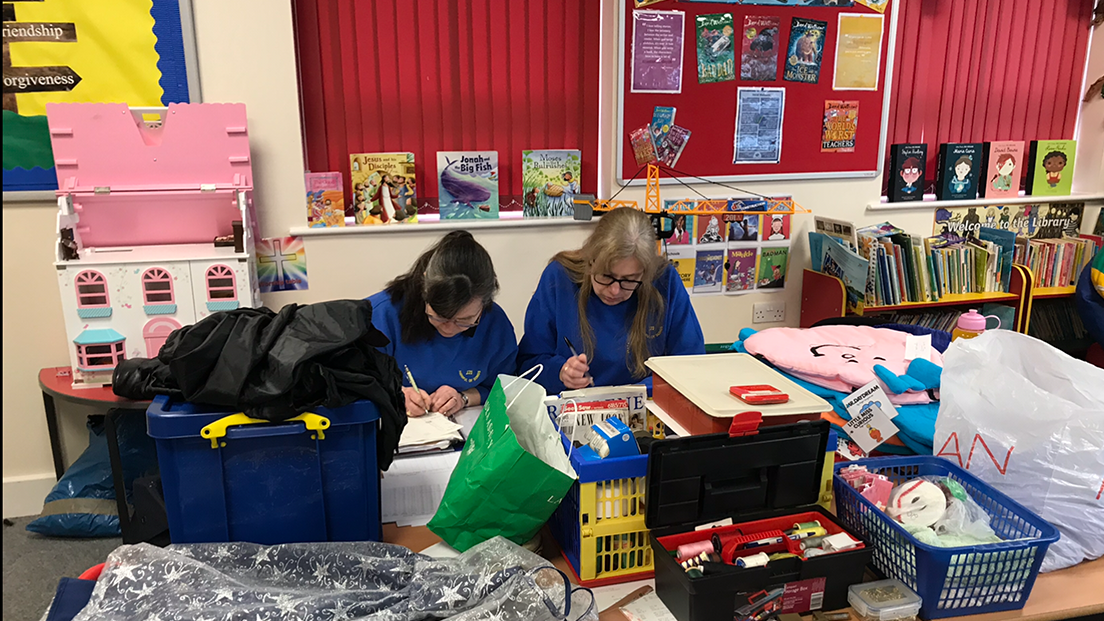 Reminders for the cast from Wardrobe
Please ensure black pumps are purchased and are brought to rehearsals every week.
For N power scene can girls ensure they all have black leggings.